Veterinary Services
Services Offered at Red Mountain Animal Clinic:
Examinations
New Puppy/Kitten and Litter Wellness Exams
Geriatric Care Schedules
House Calls
Routine Vaccinations
Your pet may be exposed to many diseases during its lifetime. Many are preventable, while others may be treated or controlled. Routine vaccinations may help.
Below is a list of potential threats to your pet's health. Your veterinarian can recommend the best vaccination that will keep your pet healthy, happy, and free of many infectious diseases.
Rabies
Rabies: A fatal viral disease that can infect all warm-blooded animals, including dogs, cats, and humans.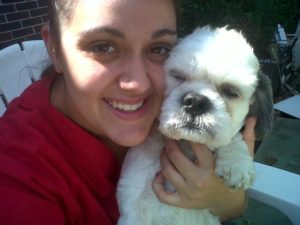 Canine
Canine parvovirus: Produces a potentially fatal disease of the gastrointestinal tract and, less commonly, the muscles of the heart.
Canine coronavirus: Infection is a highly contagious gastrointestinal disease in dogs.
Canine distemper: A highly contagious, and potentially fatal, viral disease in dogs.
Hepatitis (CAV-1): A virus that damages the liver, kidneys, spleen, and lungs in dogs.
Canine parainfluenza virus: Causes respiratory disease. In combination with other viral or bacterial infections, the disease is more serious. The virus is spread through the cough of infected dogs.
Bordetella bronchiseptica: The most common bacteria contributing to respiratory disease complex, or "kennel cough," in dogs. When the dog also has a viral infection, the disease is much more severe.
Leptospirosis: Caused by bacteria that can permanently damage your dog's liver, kidneys, and other organs. Other dogs, and even humans, can become ill after contact with an infected dog's urine.
Lyme disease: Acquired by both dogs and people from infected deer ticks. It is the most commonly diagnosed tick-borne disease in people in the United States.
Feline
Feline panleukopenia or Feline distemper: Caused by a highly contagious virus that may cause loss of appetite, vomiting, and diarrhea. The disease may be especially severe in kittens and is potentially fatal.
Feline viral rhinotracheitis (FVR) or Feline herpesvirus: One of the causes of upper respiratory disease in cats.
Feline calicivirus: Causes upper respiratory disease. Infected cats may show clinical signs such as sneezing, fever, ulcers in the mouth, and limping.
Feline leukemia virus (FeLV): The most common cause of serious illness and death in cats. It also causes about one third of all cancer deaths in cats. This virus suppresses the cat's immune system, leaving it susceptible to other infections.
Chlamydia psittaci (pneumonitis): A bacteria responsible for upper respiratory disease. Infected cats often sneeze and have discharge from the eyes and nose.
Laboratory Procedures
Breeding and Soundness Exam
Health Certificate (Domestic and International)
Parasite Exam
Internal: Heartworms, Intestinal Worms, Etc.
External: Fleas, Ticks, Mange, Etc.
Radiology
Routine Blood work
Urinalysis
General Surgery including but not limited to Spay/Neuter services.
Illness Consultation and Specialty Referral.
Routine Dentistry, Teeth Cleaning/Polishing and Extractions.

Boarding
4×6 State of the Art Raised Inside Runs
8×16 Kennel Available for Large Dogs
Air Conditioned and Heated Kennels
Day Boarding
Exercise Yard
Overnight Boarding
Nutritional Counseling
Herbal/Holistic and Natural Products
Traditional Medicine
Weight loss Plans
Grooming
Bath and Dips
Bath and Grooming Services
Dematting Services
Flea treatments
Medicated Baths
Shedding Treatments
Microchipping
Products Offered
Flea and Tick Products (for pets and their environments)
Specialty Shampoos/Rinses/Leave-In Conditioners
Specialty Foods, Collars, and Leashes
Pet Care Supplies
Grooming Supplies
Pet Vitamins and Supplements
Hypo Allergenic Diets
To receive quality service at Red Mountain Animal Clinic, please CLICK HERE and fill out the New Patient Form.